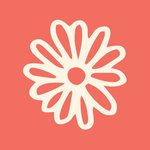 catcaudillo
I'm a freelance hand letterer and illustrator working from my studio in Albany, California. With years of experience in the stationery industry, from preparing look books to designing custom wedding stationery, my goal is to create artwork that makes people smile. If you'd like to work together, or just be friends, please send an email to catcaudillo@gmail.com. catcaudillo joined Society6 on November 29, 2015
More
I'm a freelance hand letterer and illustrator working from my studio in Albany, California.
With years of experience in the stationery industry, from preparing look books to designing custom wedding stationery, my goal is to create artwork that makes people smile.
If you'd like to work together, or just be friends, please send an email to catcaudillo@gmail.com.
catcaudillo joined Society6 on November 29, 2015.