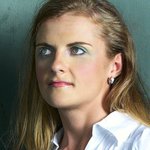 heydomid
Hello! I'm an artist, designer and illustrator. I was born and raised in Poland, but most recently lived in New York working as an art/creative director and freelance artist before moving to the UAE. I hold a Master of Arts diploma from the Academy of Fine Arts in Łódź, Poland (www.asp.lodz.pl). I have extensive training in a range of media including ceramics, computer graphics, pencil drawing, oil painting, sculpture, woodcarving, and watercolour painting, which I am most passionate about. I use my many years of experience, tools acquired studying fine art and new technologies,to expand creatively and overcome new challenges. My artworks have been displayed in both solo and group exhibitions, and my illustrations and photography have been published in books and magazines internationally. I have gained more than ten years of international creative and professional experience, having worked in the Middle East, Europe and North America for advertising agencies and publishers. One of my sources of inspiration is my home in northeast Poland (Masuria), a place that draws together a mixture of cultures with nature and influences me with the colours, shapes, smells, and sounds of everyday life which I experienced growing up. The transition from small-town Masuria to big-city life is evident in my artwork, which encompasses a complexity of processes and development. My work is available as originals and unlimited prints. Commissions possible. http://www.dominikadurtan.com http://tashkeel.org/exhibitions/dominika-durtan heydomid joined Society6 on November 10, 2013
More
Hello! I'm an artist, designer and illustrator. I was born and raised in Poland, but most recently lived in New York working as an art/creative director and freelance artist before moving to the UAE. I hold a Master of Arts diploma from the Academy of Fine Arts in Łódź, Poland (www.asp.lodz.pl).
I have extensive training in a range of media including ceramics, computer graphics, pencil drawing, oil painting, sculpture, woodcarving, and watercolour painting, which I am most passionate about. I use my many years of experience, tools acquired studying fine art and new technologies,to expand creatively and overcome new challenges. My artworks have been displayed in both solo and group exhibitions, and my illustrations and photography have been published in books and magazines internationally. I have gained more than ten years of international creative and professional experience, having worked in the Middle East, Europe and North America for advertising agencies and publishers.
One of my sources of inspiration is my home in northeast Poland (Masuria), a place that draws together a mixture of cultures with nature and influences me with the colours, shapes, smells, and sounds of everyday life which I experienced growing up. The transition from small-town Masuria to big-city life is evident in my artwork, which encompasses a complexity of processes and development.
My work is available as originals and unlimited prints. Commissions possible.
http://www.dominikadurtan.com
http://tashkeel.org/exhibitions/dominika-durtan
heydomid joined Society6 on November 10, 2013.