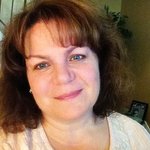 heyjudephotography
About Heyjudephotography
Hi, my name is Judy, or as my Dad calls me, Jude. I am a graduate of the New York Institute of Photography and I believe it is important to continually learn and grow my craft. I love most types of photography, but especially close-up and macro photography, and you can find me walking trails and hiking up mountain sides to find just the right shot. I believe there is beauty everywhere, and I am inspired every day to capture it. Please visit me on my photography blog,
http://heyjudephotography.com
as well as on Facebook at
http://facebook.com/heyjudephotography
Heyjudephotography joined Society6 on September 10, 2012.