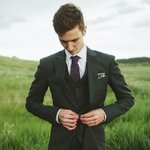 Vian Esterhuizen Photography
Living near the beautiful Canadian Rocky Mountains in Alberta most of my work is lanscapes of mountains, rivers, prairies, snowy winters and beautiful sunrise. Some of my work also includes some of the time I spent in Tanzania, Belize, Mexico City and a few other places around the world. http://www.vianesterhuizen.com Vian Esterhuizen Photography joined Society6 on April 26, 2014
More
Living near the beautiful Canadian Rocky Mountains in Alberta most of my work is lanscapes of mountains, rivers, prairies, snowy winters and beautiful sunrise. Some of my work also includes some of the time I spent in Tanzania, Belize, Mexico City and a few other places around the world.
http://www.vianesterhuizen.com
Vian Esterhuizen Photography joined Society6 on April 26, 2014.
Vian Esterhuizen Photography's Store
182 results
Filter