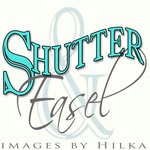 Hilka Zimmerman
I believe that for art to truly speak to someone else, it needs to speak to me first. I learned long ago for my art to be something others would believe in, it had to be something I would believe in – so I paint or photograph what I see, what I feel, what touches or inspires me – without reference to a pre-conceived theme or some other construct. I have been called "eclectic" more than once, and it's a moniker I wear with pride. I paint using oils, acrylics, watercolors, art pencils and mixed media. Since my work is eclectic, so too are the things which inspire my work. Common elements that inspire me include nature, emotion, color, relationships – all these things are present in the art I create. I have lived in two vastly different areas: Minnesota, where I was born and raised, with the big sky and amazing snow-filled winters, and living now in Arkansas with rolling mountains and gorgeous fall colors – both places have informed my sense of what is beautiful, what is real, what is honest, and I try to bring these elements to my art as well. Additionally, I have a website (www.shutterandeasel.com), a Facebook page, and a page on Etsy. These outlets have provided a way for me to show my work to many people in many varied places. It's been a joy to get feedback from everyone to this "virtual art show", and a great way to understand just how wildly different one piece of art can touch so many people. What I am painting today may not be what I am painting tomorrow. The photographs I took yesterday aren't the photographs I took today. My art is as much a discovery to me as it is to those who view it, and for me that is the excitement and joy of my work. Hilka Zimmerman joined Society6 on September 15, 2014
More
I believe that for art to truly speak to someone else, it needs to speak to me first. I learned long ago for my art to be something others would believe in, it had to be something I would believe in – so I paint or photograph what I see, what I feel, what touches or inspires me – without reference to a pre-conceived theme or some other construct.
I have been called "eclectic" more than once, and it's a moniker I wear with pride. I paint using oils, acrylics, watercolors, art pencils and mixed media. Since my work is eclectic, so too are the things which inspire my work. Common elements that inspire me include nature, emotion, color, relationships – all these things are present in the art I create. I have lived in two vastly different areas: Minnesota, where I was born and raised, with the big sky and amazing snow-filled winters, and living now in Arkansas with rolling mountains and gorgeous fall colors – both places have informed my sense of what is beautiful, what is real, what is honest, and I try to bring these elements to my art as well.
Additionally, I have a website (www.shutterandeasel.com), a Facebook page, and a page on Etsy. These outlets have provided a way for me to show my work to many people in many varied places. It's been a joy to get feedback from everyone to this "virtual art show", and a great way to understand just how wildly different one piece of art can touch so many people.
What I am painting today may not be what I am painting tomorrow. The photographs I took yesterday aren't the photographs I took today. My art is as much a discovery to me as it is to those who view it, and for me that is the excitement and joy of my work.
Hilka Zimmerman joined Society6 on September 15, 2014.