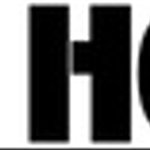 Hippy Hoo Ha
Hello, my name's Morven and I am a Scottish artist producing hand-drawn, black ink prints of different cultural icons from around the world. I also do commissions! To request a commission and get a quote, please get in touch on my contact page (hippyhooha.com/contact) or send an email to commissions@hippyhooha.com. I promise I'll get back to you as quick as I possibly can! My prints can be delivered to you anywhere in the world! Hippy Hoo Ha joined Society6 on August 14, 2013
More
Hello, my name's Morven and I am a Scottish artist producing hand-drawn, black ink prints of different cultural icons from around the world.
I also do commissions! To request a commission and get a quote, please get in touch on my contact page (hippyhooha.com/contact) or send an email to commissions@hippyhooha.com. I promise I'll get back to you as quick as I possibly can!
My prints can be delivered to you anywhere in the world!
Hippy Hoo Ha joined Society6 on August 14, 2013.