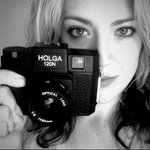 HolgaJen
Hello and welcome to my shop! This is my home based studio dedicated to creating unique fine art photography and home decor to fit you and your home. I offer dreamy fine art, vintage style photography prints and digital art for home decor, wall art and gifts. HolgaJen joined Society6 on February 11, 2016
More
Hello and welcome to my shop! This is my home based studio dedicated to creating unique fine art photography and home decor to fit you and your home.
I offer dreamy fine art, vintage style photography prints and digital art for home decor, wall art and gifts.
HolgaJen joined Society6 on February 11, 2016.