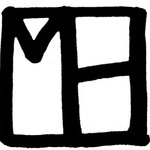 Hollis Art
I am a fine artist, Living and working in Bristol U.K I have sold work all over the world including: USA, Europe, and Australia. I currently work using my own scanned in images of earlier prepared paintings, and Digital Photographs. This process can take ages, as I spend much of my time planning exact positioning of objects, in relation to colour and weight. This can lead to going insane (In A Great Way!).. moving an object a few Millimeter's here .. then a few Millimeter's there, as I decend into a Black"Art" Hole, then Five hours later moving it back! or just abandoning it. Oh Well. I have a lot of Ideas never ever make the grade. My "Art ideas" Folder is umm FULL The perception of Digital Art, can be seen by some as an easy option to produce images. "oh easy that, just click a few options" , Sorry but no. I have been making digital images for over 20 years, and I am still learning my software, So Since using Photoshop back then in 1996, I have learned to love this beast of Program. I always likened it to Chess, pretty easy to pick up, but a lifetime to master. Some pieces take up to 3 weeks to to do ( Like My Earlier Thamesmead works). Of course some happen more quickly, but I spend AT LEAST 12 - 13 hours on a piece, though the average is 30 hours. Below is a short Bio of my work to date: PUBLISHED. "The Complete Guide To Digital Painting" Image. Book -"IP" (Image Publishing) "Corel Painter Magazine" - Magazine Interview plus images : "IP" (Image Publishing) "CRACK" Magazine four page interview with images: (Bristol Arts and Music Magazine) "Plateform". Images: Online French Monthly Arts Magazine "Bear Pit" one Centerfold image: Magazine. Bristol. "Paper" Vol2. Magazine: Image - The Future (Paper Publications) "Paper" Vol3. Magazine: image - The Natural Analogue Memories in the Digital Age: An Exploration of Thamesmead - Unofficial Britain. 2011. "Being Colour" (With Jonathan Jefferies) CenterSpace Gallery, Bristol. 2011. Urban Portrayal , (Group) The Incident Room , The Island, Bristol. 2012. ArtSpace LifeSpace, (Solo) The Old Baths Bristol. 2012. "Sky Blue Grey" (With Lisa Donovan) The Parlour Showrooms, Clifton, Bristol. 2012. "It's all to much" (Group) Gallery End of year group show. 2013. 2014. Hollis Art. (Solo) YHA Bristol. 2014. The World Domination Art Collective Schloss Blumenthal In Bavaria. Germany. Group Show. Hollis Art joined Society6 on February 23, 2015
More
I am a fine artist, Living and working in Bristol U.K
I have sold work all over the world including: USA, Europe, and Australia.
I currently work using my own scanned in images of earlier prepared paintings, and Digital Photographs. This process can take ages, as I spend much of my time planning exact positioning of objects, in relation to colour and weight.
This can lead to going insane (In A Great Way!).. moving an object a few Millimeter's here .. then a few Millimeter's there, as I decend into a Black"Art" Hole, then Five hours later moving it back! or just abandoning it. Oh Well. I have a lot of Ideas never ever make the grade. My "Art ideas" Folder is umm FULL
The perception of Digital Art, can be seen by some as an easy option to produce images. "oh easy that, just click a few options" , Sorry but no. I have been making digital images for over 20 years, and I am still learning my software, So Since using Photoshop back then in 1996, I have learned to love this beast of Program. I always likened it to Chess, pretty easy to pick up, but a lifetime to master.
Some pieces take up to 3 weeks to to do ( Like My Earlier Thamesmead works). Of course some happen more quickly, but I spend AT LEAST 12 - 13 hours on a piece, though the average is 30 hours.
Below is a short Bio of my work to date:
PUBLISHED. "The Complete Guide To Digital Painting" Image. Book -"IP" (Image Publishing) "Corel Painter Magazine" - Magazine Interview plus images : "IP" (Image Publishing) "CRACK" Magazine four page interview with images: (Bristol Arts and Music Magazine) "Plateform". Images: Online French Monthly Arts Magazine "Bear Pit" one Centerfold image: Magazine. Bristol. "Paper" Vol2. Magazine: Image - The Future (Paper Publications) "Paper" Vol3. Magazine: image - The Natural Analogue Memories in the Digital Age: An Exploration of Thamesmead - Unofficial Britain.
"Being Colour" (With Jonathan Jefferies) CenterSpace Gallery, Bristol.
Urban Portrayal , (Group) The Incident Room , The Island, Bristol.
ArtSpace LifeSpace, (Solo) The Old Baths Bristol.
"Sky Blue Grey" (With Lisa Donovan) The Parlour Showrooms, Clifton, Bristol.
"It's all to much" (Group) Gallery End of year group show.
Hollis Art. (Solo) YHA Bristol.
The World Domination Art Collective Schloss Blumenthal In Bavaria. Germany. Group Show.
Hollis Art joined Society6 on February 23, 2015.
Hollis Art's Store
142 results
Filter