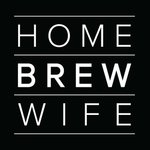 Homebrew Wife
HOMEBREW WIFE is a collection of items designed by Jessie Quan, a proud homebrew wife since 2009. Inspired by the passion and camaraderie in the homebrew community, this is her love letter to all homebrewers (www.thepourreport.com, in particular) pursuing the art of a well-crafted beer. You can find her here: jessie@homebrewwife.com Homebrew Wife joined Society6 on June 19, 2015
More
HOMEBREW WIFE is a collection of items designed by Jessie Quan, a proud homebrew wife since 2009. Inspired by the passion and camaraderie in the homebrew community, this is her love letter to all homebrewers (www.thepourreport.com, in particular) pursuing the art of a well-crafted beer.
You can find her here: jessie@homebrewwife.com
Homebrew Wife joined Society6 on June 19, 2015.
Apparel by Homebrew Wife
81 results
Filter