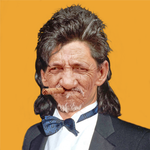 Humor by Tom Jocoso
I am Leo RF, I am illustrator and I live in Brazil. Yes, I'm brazilian. But please do not laugh at me. I had some pretty ridiculous ideas to stamp some cases, tees and mugs. I hope you enjoy and laugh at these ideas as much as I do! enjoy! Thanks Humor by Tom Jocoso joined Society6 on August 30, 2014
More
I am Leo RF, I am illustrator and I live in Brazil. Yes, I'm brazilian. But please do not laugh at me.
I had some pretty ridiculous ideas to stamp some cases, tees and mugs.
I hope you enjoy and laugh at these ideas as much as I do!
enjoy!
Thanks
Humor by Tom Jocoso joined Society6 on August 30, 2014.
Humor by Tom Jocoso's Store
0 result
Filter