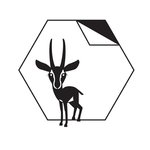 honey&gazelle Design Studio
honey&gazelle Design Studio is the beloved brainchild of two childhood friends - Min+Jia - who have years of experience in graphic design, marketing, and corporate communications. The studio was established to share messages of love and happiness through design. We believe that life is so beautiful and too short to waste.
honey&gazelle Design Studio's philosophy and slogan - happiness by design - emphasises our mission of sharing happiness through our designs, and our belief that happiness is a choice; you choose your own happiness by design, not by chance. We love our puns!
Read more