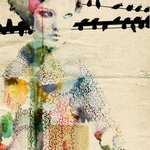 Honeydripp Designs
About Honeydripp Designs I'm always looking for new art techniques and styles. I also sell handcrafted jewelry and up-cycled vintage pieces on Etsy. I'm currently pursuing my Bachelor's in Art History and draw some of my inspiration from various historical eras. You can find all my original jewelry and vintage pieces on Etsy : http://www.etsy.com/shop/honeydripp Find out all things honeydripp related here : http://honeydrippdesigns.blogspot.com/ Honeydripp Designs joined Society6 on December 10, 2012
More
About Honeydripp Designs
I'm always looking for new art techniques and styles. I also sell handcrafted jewelry and up-cycled vintage pieces on Etsy.
I'm currently pursuing my Bachelor's in Art History and draw some of my inspiration from various historical eras.
You can find all my original jewelry and vintage pieces on Etsy : http://www.etsy.com/shop/honeydripp
Find out all things honeydripp related here : http://honeydrippdesigns.blogspot.com/
Honeydripp Designs joined Society6 on December 10, 2012.