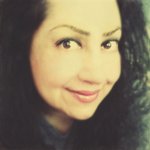 Honey Malek
Southern California girl who grew up between the ocean, mountains and the desert in a magical place called the "Valley". You've probably heard of the place through song and in films because in the 1980's it was the place to be! I had a great childhood and have tremendous love for not only the valley, but all of Southern California. I love all things vintage and retro and have been inspired by the old neon signs that made my city so long ago. In addition, I'm a road trip junkie, heliophile and addicted to all things abandoned, rusty, forgotten, ugly and old. I also collect art and was drawn to this site initially as a buyer rather than a seller. I welcome all followers and love to promote the work of all artists in all mediums. THANK YOU to all of you who've purchased merchandise with my images on them. I came here as a buyer almost a year ago, then decided to post some of my own work just to see the response I'd get. To my surprise, I got more than I bargained for. Not only have I done great in sales, I even obtained a 2-year licensing contract with an agency. If you're an emerging artist, this is a great site to get exposure, make friends and if you're lucky, make a few bucks. Thank you again for all the support!! Honey Malek joined Society6 on December 26, 2012
More
Southern California girl who grew up between the ocean, mountains and the desert in a magical place called the "Valley". You've probably heard of the place through song and in films because in the 1980's it was the place to be! I had a great childhood and have tremendous love for not only the valley, but all of Southern California. I love all things vintage and retro and have been inspired by the old neon signs that made my city so long ago. In addition, I'm a road trip junkie, heliophile and addicted to all things abandoned, rusty, forgotten, ugly and old. I also collect art and was drawn to this site initially as a buyer rather than a seller. I welcome all followers and love to promote the work of all artists in all mediums.
THANK YOU to all of you who've purchased merchandise with my images on them. I came here as a buyer almost a year ago, then decided to post some of my own work just to see the response I'd get. To my surprise, I got more than I bargained for. Not only have I done great in sales, I even obtained a 2-year licensing contract with an agency. If you're an emerging artist, this is a great site to get exposure, make friends and if you're lucky, make a few bucks. Thank you again for all the support!!
Honey Malek joined Society6 on December 26, 2012.