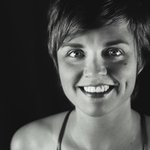 HopeBlackArt
Multi-media artist currently residing in Seattle. Nature is my biggest inspiration. I dabble in many genres and techniques - whatever tickles my fancy. I am also a photographer. I give 10% of proceeds from sales of all nautical-themed art to marine conservation efforts around the world. HopeBlackArt joined Society6 on July 10, 2014
More
Multi-media artist currently residing in Seattle. Nature is my biggest inspiration. I dabble in many genres and techniques - whatever tickles my fancy. I am also a photographer.
I give 10% of proceeds from sales of all nautical-themed art to marine conservation efforts around the world.
HopeBlackArt joined Society6 on July 10, 2014.