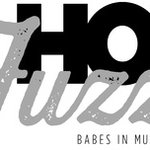 HOT FUZZ Babes In Mustache
HOT FUZZ Babes in Mustache is a men's health awareness campaign. Does it help that we are really really ridiculously good looking? Our mission is to support men's health awareness while having a good time giving back to our communities. We believe that awareness is the most effective way to make a change for the better and help early detection of certain health risks. Stay stachey! HOT FUZZ Babes In Mustache joined Society6 on November 7, 2014
More
HOT FUZZ Babes in Mustache is a men's health awareness campaign. Does it help that we are really really ridiculously good looking?
Our mission is to support men's health awareness while having a good time giving back to our communities. We believe that awareness is the most effective way to make a change for the better and help early detection of certain health risks. Stay stachey!
HOT FUZZ Babes In Mustache joined Society6 on November 7, 2014.