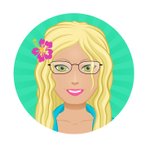 Jo Rymell
Jo is an experienced Graphic Illustrator and Surface Pattern Designer.
She creates bold, dramatic repeat patterns covering many topics and her favourites include food and drink and nature. Her love of wildlife and the beauty of the great outdoors inspires many of her colour palettes and design subjects. Her favourite art medium is pen and ink which she uses to create intricate freehand illustrations.
Jo's colourful, humorous personality shines through in the vibrant artwork in her store. Whether it's tropical palms, country cottage, world cuisines or nautical delights, her modern outlook and artistic talent is evident thoughout her store.
Based in the sunny creative city of Bristol in the United Kingdom, Jo loves to explore and visit the famous harbourside area for design inspiration.
FIND OUT MORE Find out more about me and view my porfolio at: www.hothibiscusdesign.uk
Read more