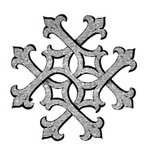 Ryan Huddle House of H
I am Ryan Huddle. A graphic designer living in Boston, originally from Kansas I live for design and have wanted to be a designer and illustrator for as long as I can remember. My Father started his own business called "House of H" back in 1985. He would travel the United States 8 months out of the year and sell his artwork at craft shows and fairs. He retired a few years back and I am picking up the family business. Ryan Huddle House of H joined Society6 on October 4, 2013
More
I am Ryan Huddle. A graphic designer living in Boston, originally from Kansas I live for design and have wanted to be a designer and illustrator for as long as I can remember.
My Father started his own business called "House of H" back in 1985. He would travel the United States 8 months out of the year and sell his artwork at craft shows and fairs. He retired a few years back and I am picking up the family business.
Ryan Huddle House of H joined Society6 on October 4, 2013.