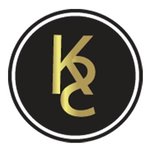 Kimaani Studio By Magalita Casnada
MULTIDISCIPLINARY VISUAL ARTIST . ILLUSTRATOR . DESIGNER Creative director, Magalita Casnada is a multidisciplinary visual artist, illustrator, designer and printmaker graduated from Academy of art and design, where she studied fashion design. With a passion for colours, painting and illustration, she fuses aspects of her cultural heritage to create beautiful fashion, fabric, textile and surface patterns. The designs could be described as a modern interpretation of a more traditional aesthetic. My creative process often implies exploring across various avenues of design, breaking the barriers between art and design disciplines. Adapting and translating my works through different media experiment like watercolor, pen and pencil, crayon, collage, or ink, and finishes them digitally through a variety of techniques. She combines her fine art talent with her love for fashion and textile, to transform her stunning illustrations into beautiful fashion, stationery and interior pieces. Magalita Casnada is the owner of House of Kimaani a fashion house and textile design studio specializes in textiles for fashion and interiors decors. WHERE ELSE TO FIND ME https://magalitacasnada.carbonmade.com/ http://magalitacasnada.portfoliobox.net/ http://dropr.com/portfolio126312 https://www.etsy.com/ca/shop/Kimaanidesign http://cargocollective.com/MagalitaCasnada/ Kimaani Studio By Magalita Casnada joined Society6 on October 24, 2015
More
MULTIDISCIPLINARY VISUAL ARTIST . ILLUSTRATOR . DESIGNER
Creative director, Magalita Casnada is a multidisciplinary visual artist, illustrator, designer and printmaker graduated from Academy of art and design, where she studied fashion design.
With a passion for colours, painting and illustration, she fuses aspects of her cultural heritage to create beautiful fashion, fabric, textile and surface patterns. The designs could be described as a modern interpretation of a more traditional aesthetic. My creative process often implies exploring across various avenues of design, breaking the barriers between art and design disciplines. Adapting and translating my works through different media experiment like watercolor, pen and pencil, crayon, collage, or ink, and finishes them digitally through a variety of techniques.
She combines her fine art talent with her love for fashion and textile, to transform her stunning illustrations into beautiful fashion, stationery and interior pieces.
Magalita Casnada is the owner of House of Kimaani a fashion house and textile design studio specializes in textiles for fashion and interiors decors.
WHERE ELSE TO FIND ME
https://magalitacasnada.carbonmade.com/ http://magalitacasnada.portfoliobox.net/ http://dropr.com/portfolio126312 https://www.etsy.com/ca/shop/Kimaanidesign http://cargocollective.com/MagalitaCasnada/
Kimaani Studio By Magalita Casnada joined Society6 on October 24, 2015.
Kimaani Studio By Magalita Casnada's Store
126 results
Filter