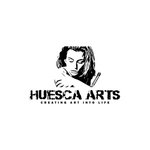 Huesca Arts by Yolanda Huesca
I am a Artist from Chicago, creating art on professional papers using many tools that God has provided me, from pencils, charcoals, oil paintings, and acrylic paintings. visit my website for my work at www.Huescaart.com Or visit me at www.facebook.com/huescaarts and remember click LIKE! Huesca Arts by Yolanda Huesca joined Society6 on July 1, 2014
More
I am a Artist from Chicago, creating art on professional papers using many tools that God has provided me, from pencils, charcoals, oil paintings, and acrylic paintings.
visit my website for my work at www.Huescaart.com Or visit me at www.facebook.com/huescaarts and remember click LIKE!
Huesca Arts by Yolanda Huesca joined Society6 on July 1, 2014.
Huesca Arts by Yolanda Huesca's Store
76 results
Filter