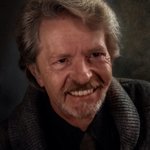 Hugo Bussen
Hello. My name is Hugo Bussen. Dutch master photographer
Nobody can live without the reality of every day. Feelings of happiness, frustration, sadness and so on can change with the minutes of the clock. Dreams, at the other hand, will never change. Dreams about the future. Dreams about a better world or that perfect love. Dreams as a fragment of the soul. Desires and dreams of which we know that they seldom come true in a way we consider them to be perfect. The goal of the quest for that perfect dream will probably stay hidden in the cobweb of our soul. A frustration of a lifetime.
An artist on the other hand is constantly busy showing the world an image of his or her sense of perfection. And then frustrated discovering, that after every finished piece of art, the quest has not yet came to an end. Also for me it is an ongoing search for the perfect image. An image which contains all aspects of perfection. An image of my soul of which you recognize at a glance that one spark of perfection that in comparison to everything I ever did will last in to eternity. The adaptation of reality in to a world of warm sympathy and love towards each creature in an ongoing dance of harmony.
This essay is about my vision about reality and dream. My ongoing quest for unreachable beauty; the search for an almost Devine perfection. My work will never be perfect, but still I hope to attract my audience by the way I create my images and therein underlying thoughts. Despite of all the effort I put in building a scene; adapting the light and shadow, balancing between the curves of my subject. They never seem to be in a state that answers my feelings at that particular moment in time.
Yours, Hugo
Read more