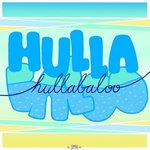 Hullabaloo
Aloha (Hello)! Thank you for visiting my page! Here, you'll find a jumble of artwork that varies from digital art to traditional art to designs for greeting cards, etc. I'm relatively new to the art of buying and selling so I will try my best! Mahalo (Thank You), Jo Naka/Hullabaloo Hullabaloo joined Society6 on May 7, 2016
More
Aloha (Hello)!
Thank you for visiting my page!
Here, you'll find a jumble of artwork that varies from digital art to traditional art to designs for greeting cards, etc. I'm relatively new to the art of buying and selling so I will try my best!
Mahalo (Thank You), Jo Naka/Hullabaloo
Hullabaloo joined Society6 on May 7, 2016.