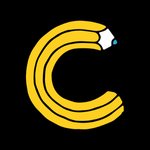 coloruben
Ruben de Haas, an Amsterdam native, currently creates and displays at his Art Gallery in San Miguel de Allende, Mexico. "As a kid, my clever stepmom taught me long and complicated words. I'd pen them down to work out choice handwritings. Twenty years later I still polish letters by hand. This apparently is called handmade typography." coloruben joined Society6 on May 6, 2014
More
Ruben de Haas, an Amsterdam native, currently creates and displays at his Art Gallery in San Miguel de Allende, Mexico.
"As a kid, my clever stepmom taught me long and complicated words. I'd pen them down to work out choice handwritings. Twenty years later I still polish letters by hand. This apparently is called handmade typography."
coloruben joined Society6 on May 6, 2014.