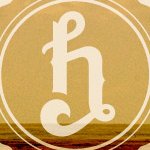 Humblebump
The Basics: We're married. We live in Tulsa, OK (at the moment).
Things we like: Taking pictures, cooking food, eating food, taking pictures of the food we cook and eat, writing stuff, reading stuff, working on our house, planting flowers and veggies, graphic design, drawing, listening to records, each other
Random facts: She wants a Studebaker. He makes drawings of desks he'll build "someday".
You can check out more of our photography at humblebump.com.
Read more