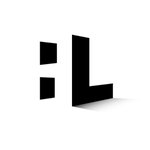 Hunter Langston Designs
Hunter is a graphic designer and poster artist living in Detroit. He has been a life long creative, experimenting in multiple disciplines from film and music, to writing and photography. He applies his diverse background to his designs, creating unique posters for movies, bands, and non-profit organizations. His minimalist style often incorporates his love of typography, pop culture and his desire to convey messages through simple design elements. http://www.facebook.com/HunterLangstonDesigns Hunter Langston Designs joined Society6 on September 29, 2011
More
Hunter is a graphic designer and poster artist living in Detroit. He has been a life long creative, experimenting in multiple disciplines from film and music, to writing and photography. He applies his diverse background to his designs, creating unique posters for movies, bands, and non-profit organizations. His minimalist style often incorporates his love of typography, pop culture and his desire to convey messages through simple design elements.
http://www.facebook.com/HunterLangstonDesigns
Hunter Langston Designs joined Society6 on September 29, 2011.