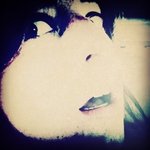 i102fly
Hello! Thanks for stopping in on my shop here. I am a person doing art based in the sprawl of Los Angeles, though my mind is often elsewhere. I enjoy traveling with a sketchbook, drawing maps, reading late late into the night. I am into everything from political graphics to frilly Victorian drawings. My prints (and such) available here are excerpts from my sketchbooks, illustrations from some scuptural art pieces that I've made, line drawings, maps, and photographs. Thank you for stopping in. Please feel free to drop me a line or a question. Godspeed : ) facebook.com/i102fly instagram.com/i102fly pinterest.com/i102fly i102fly joined Society6 on March 18, 2014
More
Hello! Thanks for stopping in on my shop here.
I am a person doing art based in the sprawl of Los Angeles, though my mind is often elsewhere. I enjoy traveling with a sketchbook, drawing maps, reading late late into the night.
I am into everything from political graphics to frilly Victorian drawings. My prints (and such) available here are excerpts from my sketchbooks, illustrations from some scuptural art pieces that I've made, line drawings, maps, and photographs.
Thank you for stopping in. Please feel free to drop me a line or a question. Godspeed : )
facebook.com/i102fly instagram.com/i102fly pinterest.com/i102fly
i102fly joined Society6 on March 18, 2014.