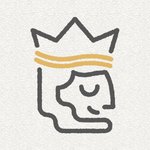 Adam Rossi is a designer and illustrator with a firm handshake and a pleasant demeanor. He specializes in creating friendly websites, visualizing useful information, and engineering fresh and clean branding identities unlike anything this world has ever seen. His favorite animal is a rabbit. joined Society6 on September 24, 2012
More
Adam Rossi is a designer and illustrator with a firm handshake and a pleasant demeanor. He specializes in creating friendly websites, visualizing useful information, and engineering fresh and clean branding identities unlike anything this world has ever seen.
His favorite animal is a rabbit.
joined Society6 on September 24, 2012.