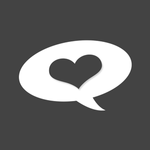 Aileen Adalid
Aileen is a digital nomad and entrepreneur who travels through countries. Story goes that when she was 21, she quit her corporate job in the Philippines in order to travel the world and live life to the fullest. Today, other than handling her online businesses, she also designs graphics or web spaces online as well as take amazing shots of places that she travels to. Come follow her adventures: http://iAmAileen.com Twitter: https://twitter.com/iamaileen Instagram: https://instagram.com/i_am_aileen Facebook: https://facebook.com/iamaileencom Aileen Adalid joined Society6 on October 23, 2014
More
Aileen is a digital nomad and entrepreneur who travels through countries. Story goes that when she was 21, she quit her corporate job in the Philippines in order to travel the world and live life to the fullest. Today, other than handling her online businesses, she also designs graphics or web spaces online as well as take amazing shots of places that she travels to.
Come follow her adventures: http://iAmAileen.com
Twitter: https://twitter.com/iamaileen Instagram: https://instagram.com/i_am_aileen Facebook: https://facebook.com/iamaileencom
Aileen Adalid joined Society6 on October 23, 2014.
Stationery by Aileen Adalid
3 results
Filter
Department

Dept

Stickers & Stationery