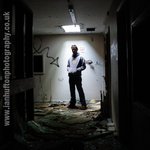 ian hufton
I am a photographer based in East Kent. My work mainly consists of the environment around me. Since my childhood I have loved the outdoors. My obsession with outdoor sports such as rock climbing and mountainboarding has strengthened this bond. I have traveled to many inspirational places but am always pleased to find great photo opportunities and unique moments to capture, which are equally rewarding here on my doorstep. I have had my work printed in "Climb Magazine" and "The Climbers Club" guide "Southern Sandstone" You can also find me on :- facebook https://www.facebook.com/ianhuftonphotography Twitter https://twitter.com/IanHuftonPhotos Or my own website. http://www.ianhuftonphotography.co.uk ian hufton joined Society6 on July 27, 2012
More
I am a photographer based in East Kent. My work mainly consists of the environment around me. Since my childhood I have loved the outdoors. My obsession with outdoor sports such as rock climbing and mountainboarding has strengthened this bond. I have traveled to many inspirational places but am always pleased to find great photo opportunities and unique moments to capture, which are equally rewarding here on my doorstep. I have had my work printed in "Climb Magazine" and "The Climbers Club" guide "Southern Sandstone"
You can also find me on :-
facebook https://www.facebook.com/ianhuftonphotography
Twitter https://twitter.com/IanHuftonPhotos
Or my own website. http://www.ianhuftonphotography.co.uk
ian hufton joined Society6 on July 27, 2012.
Prints by ian hufton
72 results
Filter