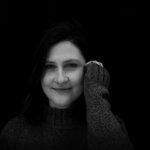 Emma J. Hardy
Illustrator/designer.
When I'm not designing I'm either in a bookshop looking at books, or at home reading books (with a cup of tea in the other hand and my cat, Gretel on my lap).
www.emmajhardy.co.uk
Read more
Emma J. Hardy's Store
Filter
You are currently on society6.com.