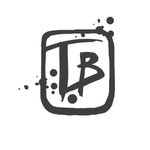 Igor.B
Hi My name is Igor Bubel proffessional Graphic Designer and an expert When it comes to Graphic Design Branding ,Art Direction,Illustration and Web Design. I was working in severals Design Studios and Advertising Agency and I olso make works as a Freelance. My inspirations are endless and they are from everyting that surrounds our life,it could be movie music or when i just walk the street.. Link toPortfolio: www.behance.net/Igorbybel My Email: mizgir.dd@gmail.com Igor.B joined Society6 on October 4, 2014
More
Hi My name is Igor Bubel proffessional Graphic Designer and an expert When it comes to Graphic Design Branding ,Art Direction,Illustration and Web Design. I was working in severals Design Studios and Advertising Agency and I olso make works as a Freelance. My inspirations are endless and they are from everyting that surrounds our life,it could be movie music or when i just walk the street..
Link toPortfolio: www.behance.net/Igorbybel
My Email: mizgir.dd@gmail.com
Igor.B joined Society6 on October 4, 2014.
Igor.B's Store
17 results
Filter