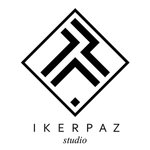 Iker Paz Studio
My name is Iker Paz and I am a Spanish Architect and Concept Artist with a taste for design and everything beautiful. I hope you´ll enjoy my work the same I enjoy creating it. You can follow all the updates regarding my work on my Facebook page: https://www.facebook.com/ikerpazstudio You can also check my concept art work here: https://atlantean.carbonmade.com/ Iker Paz Studio joined Society6 on July 9, 2015
More
My name is Iker Paz and I am a Spanish Architect and Concept Artist with a taste for design and everything beautiful. I hope you´ll enjoy my work the same I enjoy creating it.
You can follow all the updates regarding my work on my Facebook page: https://www.facebook.com/ikerpazstudio
You can also check my concept art work here: https://atlantean.carbonmade.com/
Iker Paz Studio joined Society6 on July 9, 2015.