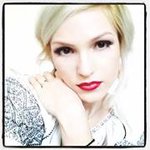 Ileana Hunter
I am a graphite artist. Simplicity and concision are inherent to my artwork. My compositions are minimal and the subject matter offers itself stripped of embellishment to the viewer. I explore and reveal myself artistically in the hidden lyricism of mundane objects. The juxtaposition of intricate detail and stark composition is a symbol of my – and our – contradictory nature. Currently open for commissions. Contact for any inquiries at ileana.hunter@gmail.com Ileana Hunter joined Society6 on December 9, 2013
More
I am a graphite artist. Simplicity and concision are inherent to my artwork. My compositions are minimal and the subject matter offers itself stripped of embellishment to the viewer. I explore and reveal myself artistically in the hidden lyricism of mundane objects. The juxtaposition of intricate detail and stark composition is a symbol of my – and our – contradictory nature.
Currently open for commissions. Contact for any inquiries at ileana.hunter@gmail.com
Ileana Hunter joined Society6 on December 9, 2013.