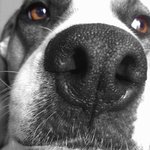 im arlo
hi. i'm arlo. :) all of these photos were taken with my camera phone. it is easier for me to capture moments that way as i don't think i would take as many photos with a proper camera in tow. my photo editing consists of "auto-enhance", cropping, and the occasional color splash (for b&w with a splash of color). no photoshop. for me, it would take away from the simplicity of the shot...and i have no idea how to use it. :) i've had no formal (or informal, for that matter) photography classes/training, but that should change soon. i really love wandering around aimlessly and photographing random things. thanks so much for taking the time to view my photos. it's nice being able to share my view of the world with other people who are doing the same. please feel free to leave feedback as well. i'm completely open to suggestions on ways to improve. thanks! im arlo joined Society6 on September 15, 2014
More
hi. i'm arlo. :)
all of these photos were taken with my camera phone. it is easier for me to capture moments that way as i don't think i would take as many photos with a proper camera in tow. my photo editing consists of "auto-enhance", cropping, and the occasional color splash (for b&w with a splash of color). no photoshop. for me, it would take away from the simplicity of the shot...and i have no idea how to use it. :)
i've had no formal (or informal, for that matter) photography classes/training, but that should change soon. i really love wandering around aimlessly and photographing random things.
thanks so much for taking the time to view my photos. it's nice being able to share my view of the world with other people who are doing the same. please feel free to leave feedback as well. i'm completely open to suggestions on ways to improve. thanks!
im arlo joined Society6 on September 15, 2014.
im arlo's Store
111 results
Filter