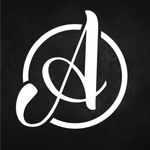 imadamspivak
Hi, I'm Adam Spivak. I am a 22 year-old Graphic Designer, Typographer and Illustrator based out of Toronto, Canada. My creative passions drive and inspire me to create. Much of my influences come from Japanese traditional art, Art Nouveau, calligraphy, hand-rendered type design, and simplistic logo and emblem design. I often aspire to create work that can inspire others and speaks a true message. For more information and to view my other design work, visit my website at www.adamspivak.com imadamspivak joined Society6 on May 27, 2014
More
Hi, I'm Adam Spivak. I am a 22 year-old Graphic Designer, Typographer and Illustrator based out of Toronto, Canada. My creative passions drive and inspire me to create. Much of my influences come from Japanese traditional art, Art Nouveau, calligraphy, hand-rendered type design, and simplistic logo and emblem design. I often aspire to create work that can inspire others and speaks a true message.
For more information and to view my other design work, visit my website at www.adamspivak.com
imadamspivak joined Society6 on May 27, 2014.