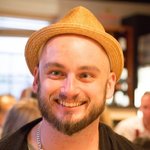 imaginariumau
A passionate photographer and traveller, I love taking photos and sharing my experiences with others. I've selected some of my best works for sale on Society6 so that people like yourself can enjoy these stunning images as well. If you can't find exactly what you're looking for, please feel free to drop me a message as I'm constantly uploading new art. imaginariumau joined Society6 on October 19, 2016
More
A passionate photographer and traveller, I love taking photos and sharing my experiences with others.
I've selected some of my best works for sale on Society6 so that people like yourself can enjoy these stunning images as well.
If you can't find exactly what you're looking for, please feel free to drop me a message as I'm constantly uploading new art.
imaginariumau joined Society6 on October 19, 2016.
imaginariumau's Store
29 results
Filter