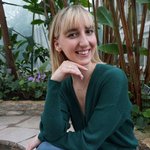 Kayla McD Art
Hi! I'm Kayla. I'm an artist, illustrator, plant lover, and vintage collector :)
I love making seamless patterns with shapes and colors from nature. Spending time outside and traveling to new places invigorates my creative senses. A lot of my work revolves around the beauty of nature and appreciating the natural world we live in.
I am obsessed with everything vintage. I love fashion, art, and architecture from the 60s and I see a lot of these motifs appear in my artwork.
I collect vintage film cameras, and shoot film with the ones that still function. I always bring a film camera on vacation to capture things I can't with an iPhone, then develop the film months later. It's a fun way to re-live the vacation and it's always full of surprises.
My full portfolio can be viewed at www.kaylamcdaniels.com :)
Read more