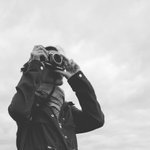 imonnet - Fine Art Photography
ABOUT ME: Ines Monnet - based in Switzerland. I love to create beautiful images. They inspire me and cheer up my days! If they can do the same for other people, then I'm happy to share my art with them :) ABOUT THE GREEN COLLECTION: I love plants but I'm not very good with them... I don't have a green thumb I guess! So I thought I would create a series of photos that I could print and display in my house, to give that green natural vibe to the place without having to actually take care of real plants ;) ABOUT FINE ART PHOTOGRAPHY: It's the production of images to fulfill the creative vision of a photographer. Also called "decor photography" or "wall decor", this involves selling photos that can be used as wall art. _ All images Copyright © 2016 Ines Monnet. All rights reserved. imonnet - Fine Art Photography joined Society6 on February 25, 2016
More
ABOUT ME: Ines Monnet - based in Switzerland. I love to create beautiful images. They inspire me and cheer up my days! If they can do the same for other people, then I'm happy to share my art with them :)
ABOUT THE GREEN COLLECTION: I love plants but I'm not very good with them... I don't have a green thumb I guess! So I thought I would create a series of photos that I could print and display in my house, to give that green natural vibe to the place without having to actually take care of real plants ;)
ABOUT FINE ART PHOTOGRAPHY: It's the production of images to fulfill the creative vision of a photographer. Also called "decor photography" or "wall decor", this involves selling photos that can be used as wall art.
_ All images Copyright © 2016 Ines Monnet. All rights reserved.
imonnet - Fine Art Photography joined Society6 on February 25, 2016.
imonnet - Fine Art Photography's Store
24 results
Filter