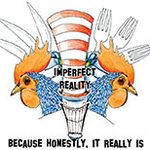 Xelious
Xelious Darlowin, a mild mannered gentleman living on the edge of the world. His style of work has been described as Emotional Social Commentary, with a hint of sarcasm. Using a minimalistic method, invoking a range of colours and lines; to convey a thoughts and feelings. Xelious joined Society6 on July 6, 2016
More
Xelious Darlowin, a mild mannered gentleman living on the edge of the world.
His style of work has been described as Emotional Social Commentary, with a hint of sarcasm. Using a minimalistic method, invoking a range of colours and lines; to convey a thoughts and feelings.
Xelious joined Society6 on July 6, 2016.
Xelious's Store
30 results
Filter