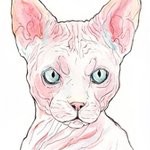 Imy Nagle (SOON CLOSING S6 SEE 'ABOUT '
Due to ease and better experience for my customers, I have chosen to move over to Redbubble as I find it easier to use for both myself and buyers. This account will soon close and is no longer being updated with new pieces. ALL NEW WORK AVAILABLE ON REDBUBBLE @ www.redbubble.com/people/imynagle Imy Nagle (SOON CLOSING S6 SEE 'ABOUT ' joined Society6 on April 24, 2016
More
Due to ease and better experience for my customers, I have chosen to move over to Redbubble as I find it easier to use for both myself and buyers. This account will soon close and is no longer being updated with new pieces.
ALL NEW WORK AVAILABLE ON REDBUBBLE @ www.redbubble.com/people/imynagle
Imy Nagle (SOON CLOSING S6 SEE 'ABOUT ' joined Society6 on April 24, 2016.
Imy Nagle (SOON CLOSING S6 SEE 'ABOUT ' 's Store
8 results
Filter