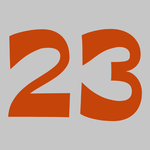 in23h
My name is Jeremy. I'm an artist, front-end webpage developer, webpage designer, graphic designer and an eater of lasagna. I studied Korean in South Korea for a couple of years. I enjoy movies, music, swing dancing, playing games and eating lasagna.
Read more
62c53b70-d72a-424e-8ce2-1fb5d54e6566

Popular

6f276270-0c34-4195-a50e-7b40e5974805

All
You are currently on society6.com.