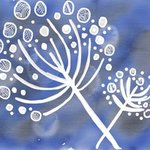 In2blackdesigns
Wunman njinde. Ngaju gallamdah ngetal maian & babuk nanma kutbun dhungadhang. Ngetal makthar Leonie Solomon-Green. Ngaju tier Wayput il tier Dura mangina far East Gippsland. My artwork is an expression of both my Aboriginal heritage and contemporary style of a world I live in now. I worked and studied in the field of printing and printmaking in my 20's with a background in art. I've used many different mediums in my artwork and tried my hand at many different styles such as: watercolours, felting, pigment sticks, oils, acrylic, collage, inks, distressed inks, watercolours crayons, alcohol inks, alcohol pens, encaustic painting, handmade stamps,charcoal sticks, journaling and handmade paper. In2blackdesigns joined Society6 on November 29, 2016
More
Wunman njinde. Ngaju gallamdah ngetal maian & babuk nanma kutbun dhungadhang. Ngetal makthar Leonie Solomon-Green. Ngaju tier Wayput il tier Dura mangina far East Gippsland.
My artwork is an expression of both my Aboriginal heritage and contemporary style of a world I live in now. I worked and studied in the field of printing and printmaking in my 20's with a background in art. I've used many different mediums in my artwork and tried my hand at many different styles such as: watercolours, felting, pigment sticks, oils, acrylic, collage, inks, distressed inks, watercolours crayons, alcohol inks, alcohol pens, encaustic painting, handmade stamps,charcoal sticks, journaling and handmade paper.
In2blackdesigns joined Society6 on November 29, 2016.