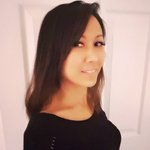 Indigo Rayz
Beauty in simplicity. Mostly photography with some digital art thrown into the mix. You can also find me on Instagram @indigorayz_s6. If you make a purchase from my store please post a pic and tag me with some feedback! Would love to see it!! Thanks for stopping by. :) Cheers, Jackie :) Indigo Rayz joined Society6 on September 7, 2015
More
Beauty in simplicity. Mostly photography with some digital art thrown into the mix.
You can also find me on Instagram @indigorayz_s6. If you make a purchase from my store please post a pic and tag me with some feedback! Would love to see it!!
Thanks for stopping by. :)
Cheers, Jackie :)
Indigo Rayz joined Society6 on September 7, 2015.