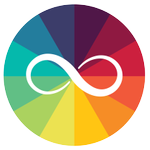 Infinite Hue
Beautiful Interior Design Colors
If you purchase one of our products, we'd love to hear from you. Post it to Instagram and tag us @infinitehueco.
Visit our Website: https://www.infinitehue.com/
Follow us!
Facebook: https://www.facebook.com/infinitehueco
Twitter: https://twitter.com/InfiniteHueCo
Instagram: https://www.instagram.com/infinitehueco
Pinterest: https://www.pinterest.com/infinitehueco.
If you have a color that you're working with and would like it on any of our Society 6 products, message us at color-request@infinitehue.com and we will gladly create the products for your needs.
Read more