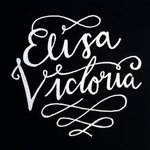 Elisa Victoria
Elisa, London. Just the average fangirl. I obsess over books and people on a daily basis. You can also find me at Redbubble: http://redbubble.com/people/elisavictoria Keep updated about future designs via: Instagram: http://instagram.com/elisavict0ria If you do purchase any of my products, please do share and tag me on instagram (@elisavict0ria). I would love to see them! I fangirl about Ed Sheeran over on: Tumblr: http://edward-sheerans.tumblr.com/ Elisa Victoria joined Society6 on June 24, 2013
More
Elisa, London. Just the average fangirl. I obsess over books and people on a daily basis.
You can also find me at Redbubble: http://redbubble.com/people/elisavictoria
Keep updated about future designs via: Instagram: http://instagram.com/elisavict0ria
If you do purchase any of my products, please do share and tag me on instagram (@elisavict0ria). I would love to see them!
I fangirl about Ed Sheeran over on: Tumblr: http://edward-sheerans.tumblr.com/
Elisa Victoria joined Society6 on June 24, 2013.