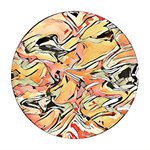 In Full Color
I started creating designs, artwork & photography more seriously in 2014 (after a life changing trip to California) and I'm loving every second of it. Many of my designs start with a sketch on my iPad, with a photo I've taken or with something I painted. I hope you enjoy them! Hopefully it brings color and joy to someones life! Check out www.infullcolor.se Based in Stockholm, Sweden In Full Color joined Society6 on December 2, 2014
More
I started creating designs, artwork & photography more seriously in 2014 (after a life changing trip to California) and I'm loving every second of it. Many of my designs start with a sketch on my iPad, with a photo I've taken or with something I painted. I hope you enjoy them!
Hopefully it brings color and joy to someones life!
Check out www.infullcolor.se
Based in Stockholm, Sweden
In Full Color joined Society6 on December 2, 2014.