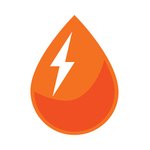 INKmake
Welcome to the INKmake store! OUR WORK FOCUSES ON THE FOLLOWING: RESEARCH, CONCEPTUAL THINKING, VISUAL STRATEGY & EXECUTION. INKmake is an independent graphic design studio that was founded in 2013 by Hon Yan Mok, an environmental graphic designer. INKmake advocates the power of visual communication through visual branding, identity, print and web mediums. INKmake joined Society6 on September 9, 2013
More
Welcome to the INKmake store!
OUR WORK FOCUSES ON THE FOLLOWING:
RESEARCH, CONCEPTUAL THINKING, VISUAL STRATEGY & EXECUTION.
INKmake is an independent graphic design studio that was founded in 2013 by Hon Yan Mok, an environmental graphic designer. INKmake advocates the power of visual communication through visual branding, identity, print and web mediums.
INKmake joined Society6 on September 9, 2013.