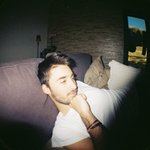 Inkognit
Inkognit was born in 17 January 2013 intended to be the pursuit of the dream of becoming a concept artist. As a Concept Artist my goal is to work and learn from the best in order to grow as a person and an artist. I'm passionate and hard working; good at team work and love challenges. Inkognit joined Society6 on December 16, 2014
More
Inkognit was born in 17 January 2013 intended to be the pursuit of the dream of becoming a concept artist.
As a Concept Artist my goal is to work and learn from the best in order to grow as a person and an artist. I'm passionate and hard working; good at team work and love challenges.
Inkognit joined Society6 on December 16, 2014.
Inkognit's Store
24 results
Filter