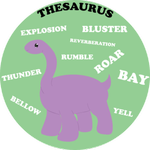 Inkydink Arts
I'm a graphic design intern that likes drawing people and mice way too much in my free time. I love video games, the fantasy and sci-fi genres, and music. Like, all the music. All of it. I use Adobe software and Mischief, and a Huion H610Pro graphics tablet. Website: www.inkydinkarts.com Instagram: inkydink_arts Facebook: www.facebook.com/inkydinkarts Inkydink Arts joined Society6 on September 24, 2015
More
I'm a graphic design intern that likes drawing people and mice way too much in my free time.
I love video games, the fantasy and sci-fi genres, and music. Like, all the music. All of it.
I use Adobe software and Mischief, and a Huion H610Pro graphics tablet.
Website: www.inkydinkarts.com Instagram: inkydink_arts Facebook: www.facebook.com/inkydinkarts
Inkydink Arts joined Society6 on September 24, 2015.