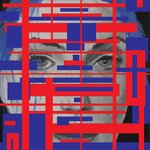 IN LIMBO ART
Hey there! I´m an artist of Vietnamese origin living in Czech Republic. I am inspired by music, nature and all things around me. Enjoy my work! I hope you like it! my contact: inlimboart@yahoo.com my blog http://inlimboart.tumblr.com/ my Twitter account: https://twitter.com/inlimboart IN LIMBO ART joined Society6 on September 18, 2015
More
Hey there! I´m an artist of Vietnamese origin living in Czech Republic. I am inspired by music, nature and all things around me. Enjoy my work! I hope you like it!
my contact: inlimboart@yahoo.com my blog http://inlimboart.tumblr.com/ my Twitter account: https://twitter.com/inlimboart
IN LIMBO ART joined Society6 on September 18, 2015.