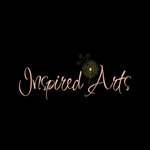 Inspired Arts
Hi, I'm Heather - self-proclaimed Photographic Artist & creator of Inspired Arts. I love nature, coffee, quotes & home décor. I am a bit obsessed with photography as well as creating digital art, it is my relaxation & chaos all in one. I hope you enjoy my artwork and I hope you find something that inspires you :) Visit my photography & digital designs website at: www.inspired-arts.pixels.com "Like" my Facebook page for occasional sales & discounts at https://www.facebook.com/inspiredartsbyheather Please send me an email to inspiredartsbyheather@gmail.com if you have any questions or have an idea for a specific design. If you have purchased from me, send me a photo of your item, I would love to see them! Thanks for visiting! All images are copyright of Inspired Arts and may not be used in any way without permission from Inspired Arts. Inspired Arts joined Society6 on February 24, 2016
More
Hi, I'm Heather - self-proclaimed Photographic Artist & creator of Inspired Arts. I love nature, coffee, quotes & home décor. I am a bit obsessed with photography as well as creating digital art, it is my relaxation & chaos all in one. I hope you enjoy my artwork and I hope you find something that inspires you :)
Visit my photography & digital designs website at: www.inspired-arts.pixels.com "Like" my Facebook page for occasional sales & discounts at https://www.facebook.com/inspiredartsbyheather
Please send me an email to inspiredartsbyheather@gmail.com if you have any questions or have an idea for a specific design. If you have purchased from me, send me a photo of your item, I would love to see them!
Thanks for visiting!
All images are copyright of Inspired Arts and may not be used in any way without permission from Inspired Arts.
Inspired Arts joined Society6 on February 24, 2016.